Create a wide range of cover stitches with the Brother 2340CV serger. Work with all types and weights of fabric using the 2340CV's advanced technology. This machine creates professional hems for a finished look to your project.
Looper threading is easy and there are adjustment dials for stitch length and the presser foot. Snap on feet makes a difficult task simple.
Standard Features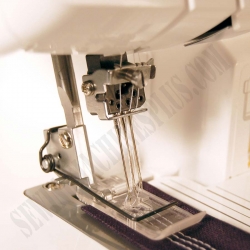 2 or 3 Needle Stitching Configurations.
Choose between 2 or 3 needle cover stitches, from 3 to 6mm.
Lay-In Threading.
Easy to follow lay-in threading with no eyelets.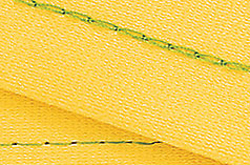 Chain stitch.
One-needle, two-thread double chain stitch. For tape binding, joining woven fabrics and decorative effects.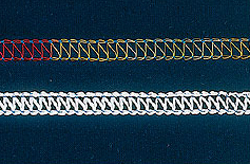 Decorative stitch.
Create special effects by using novelty threads in the lower looper.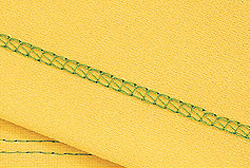 Narrow cover stitch (3mm).
Two-needle, three-thread cover stitch. For hemming on fine fabrics, tape binding and top stitching.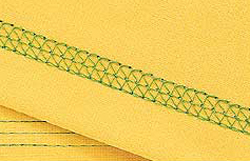 Tri-cover stitch (6mm).
Three-needle, four-thread cover stitch. For hemming, decorative effects, elastic and durable seams for sportswear.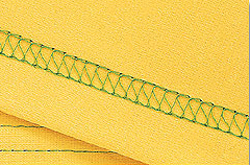 Wide cover stitch (6mm).
Two-needle, three-thread cover stitch. For hemming, top stitching and decorative effects on T-shirts and knits.
Show off your creativity with Brother's advanced technology.
Color-coded threading guides.
Differential feed improves results when sewing stretch, knitted or thin fabrics.
Eliminates the wavy or stretch appearance of stitches on some fabrics.
Dial adjusts for stitch length up to 4mm.
Slide lever adjustment for differential feed helps prevent puckering, or can gather light weight fabrics.
Snap-on presser foot.